Case
Enhancing efficiency and accountability through simulative project leadership training at Vestfrost
Project Management - Consulting | Vestfrost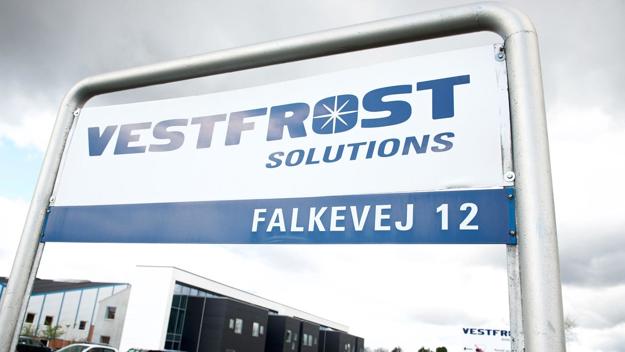 Facing delays in their product development projects and lack of clear leadership and accountability from their project managers, Vestfrost turned to Business Learning to have its teams and leaders trained through a tailor-made, simulative leadership program to strengthen the company's development processes.
Vestfrost is a global developer and manufacturer of commercially optimized, user-friendly, and environmentally sustainable refrigeration and freezing solutions for the professional market. The company operates out of Esbjerg, Denmark, with over 500 employees committed to creating the world's best refrigerators and freezers. Vestfrost also includes production facilities in Hungary that was an integral part of the program.
Challenge
When Vestfrost started to experience vast delays in their product development projects, the company discerned that their teams received lack of clear leadership or accountability from their project managers. Understanding the bigger picture of what these issues could lead to, the company's CEO and COO reached out to Business Learning with the goal of having their project managers and leaders trained in leading product development projects better and more efficiently.
Approach
With Business Learning's experience in running projects and training project leaders, our consultants designed and implemented a tailor-made project leadership program, including the practical and engaging United Railways project simulation, serving Vestfrost's line managers, project participants and project managers from Denmark and Hungary. In the pursuit of addressing the challenges, Business Learning also conducted a company-wide survey about the current state of project management, which indicated new targets that had to be improved within the company. After setting new targets, a customized 5-module project leadership program was initiated, which emphasized the necessity to strengthen the current Vestfrost development process (VDP). Within the training process, there was initiated a separate program focused on strengthening the VDP.
Impact
After the leadership training, Vestfrost successfully fulfilled its goal of having the project managers and key line managers suitably trained to create results for the company. The company also built an environment where a new culture could flourish, one that is capable of challenging, dares to disagree and stands up for both the project, the team, and the customers. Vestfrosts's project managers have become much prouder and more confident in their leadership roles within product development projects.