Case
Strengthening leadership and management capabilities in Esbjerg Municipality
Strategy & Leadership - Training | Esbjerg Municipality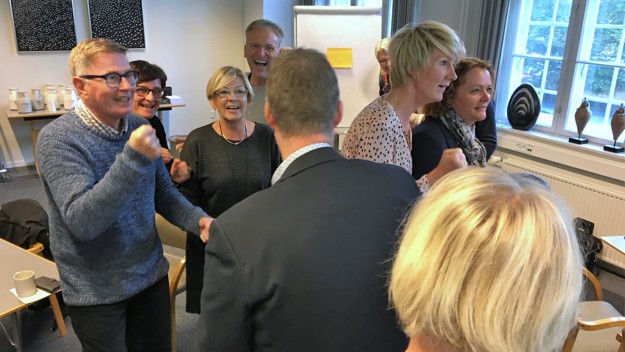 Facing resource shortages to take care of the ageing population, Esbjerg Municipality reorganized their organization by function and joined forces with Business Learning to develop leadership and management capabilities and propel the new change implementation process.
Esbjerg Municipality is the sixth-largest municipality in Denmark, with 12,000 employees located on the West coast of Jutland.
Challenge
For many years, Esbjerg Municipality was primarily organized geographically. To make the organization more efficient and suitable for its role in the public sector, the municipality decided to restructure by function to improve knowledge transferring and reporting processes. In the light of the reorganization, Esbjerg Municipality discerned that an improvement in its leadership and management capabilities could help them achieve the desired transformation. With extensive experience in the change management field, Business Learning was asked to facilitate a portion of the change implementation and provide hands-on training programs that could move the municipal organization forward.
Approach
Together with two other public leaders, Arne Nicolajsen, director of the Health and Care sector at Esbjerg Municipality, developed the public leadership philosophy and approach "Leadership on the Edge". Engaging 5 leadership teams each over 5 modules, Business Learning initiated the first-ever training program constructed around the ideologies of the approach. The program aided the leaders in the public sector to cope with the overwhelming demands and pressure from the demographic development of an ageing population and scarce human resources to fill the vacant positions.
Impact
At the end of the training, Esbjerg Municipality continued their change journey with an improved spirit among people managers, and with newly acquired tools, and personal behavioral insights to conduct themselves as leaders. During the challenging process that followed, the managers maintained and utilized the tangible KPIs and newly gained personal insights established with Business Learning throughout the training process.