Case
Accelerating LEAN efforts at Unik to improve alignment, customer services, and reduce lead time
LEAN & Agile - Consulting | Unik System Design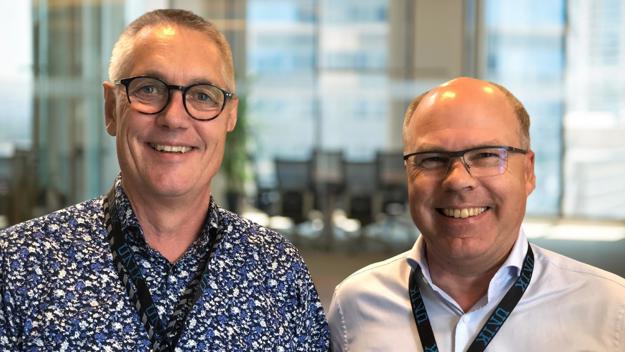 The "Lean Light Towers" was at the core of the consulting project that Business Learning designed and led specifically for 16 employees and leaders at Unik System Design. Now with 10 ECTS points in LEAN management, the Unik employees run effective LEAN projects, within on-boarding, customer service, reduction of lead time and simplification of internal processes.
Founded in 1985, Unik System Design is a market-leading player with more than 35 years of experience and 230 committed employees developing and operating digital solutions to eliminate manual work and automate processes for higher efficiency.
Challenge
Unik System Design reached an impasse when attempting to implement a LEAN approach within their organization's processes. Due to too few competencies within the LEAN discipline and a need for more clear KPIs the company asked Business Learning for assistance in optimizing their processes and eliminating the frustrations of customers and employees.
Approach
In order to fulfil Unik's needs for improvement, Business Learning ran a LEAN program with a team of leaders who wanted to create change in their business units. The program aimed at aligning stakeholders across the company and implementing small projects, such as: reducing lead time, improving customer service, and improving the overall NPS. Later in the process, Business Learning conducted a customized program designed for Unik called "LEAN Light Towers" which helped the leaders conclude the projects while giving a benefit to the company that could cover the cost of the training and time spent already year 1. Together with the leaders from Unik, Business Learning established A3 plans with clear and tangible KPIs that would serve as a guide in communicating the intent of the LEAN plan and the current status.
Impact
Business Learning witnessed how the Unik team surpassed the cost of the training program in the first round of the improvement projects and how the steering committee successfully ran additional rounds of improvement projects successfully. When the consulting was finalized, Unik's employees learned how to effectively run a LEAN improvement project, attested through the ECTS certifications in LEAN management that they acquired as a part of the program.