Case
Driving Sydbank to a number one position in commercial financial consulting
Strategy & Leadership - Training | Sydbank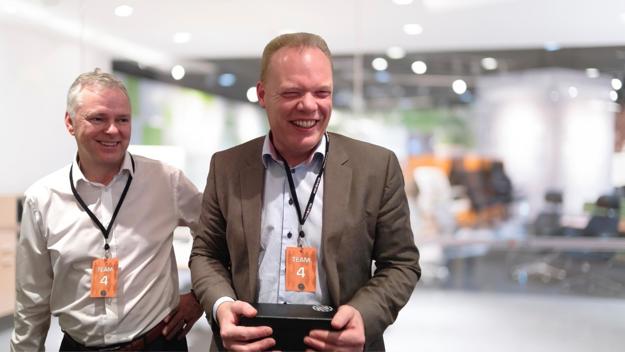 Acknowledging that their number one position in commercial financial consulting could be threatened, Sydbank employed Business Learning's training and simulations in a successful program to enhance the understanding of their clients' perspectives and demands.
Sydbank is the third-largest full-service bank in Denmark with more than 2200 committed employees and 65 locations providing financial services to professional and private customers across Denmark.
Challenge
Having formulated the goal of maintaining the number one position in the best commercial financial consulting, Sydbank wished for its financial advisors to become more daring to ask relevant questions when serving the buusiness segment. Grethe Harmuth, the business director of Sydbank, appealed to Business Learning to utilize their capabilities in implementing change in large organizations to enhance their advisors' understanding of their client's perspectives and demands.
Approach
Business Learning was tasked with training the advisors on how a company is run from a CEO's perspective. Our consultants designed a two-day tailor-made training solution that addressed the before, during, and after stages of the program. Sixteen teams of Sydbank's business advisors participated as top managers competing against each other in a simulation that trained them to create growth and profit in a company with four business units. The simulation provided valuable insights into what it means to be part of a top management team and take decisions on markets, products, pricing, investments, quality, and strategy.
Impact
Sydbank business advisors acquired a new model for approaching their clients in an empathetic manner, as well as for asking relevant and daring questions to the respective CEOs. The bank continued to do a great job serving its professional customers and maintaining the desired number one position. Business Learning also broke a record in good evaluations at Sydbank, where participants consistently turned their thumbs up to the experimental learning approach that was used to solve their challenges.