Article
The inevitable future of learning and development
Strategy & Leadership - Training | Article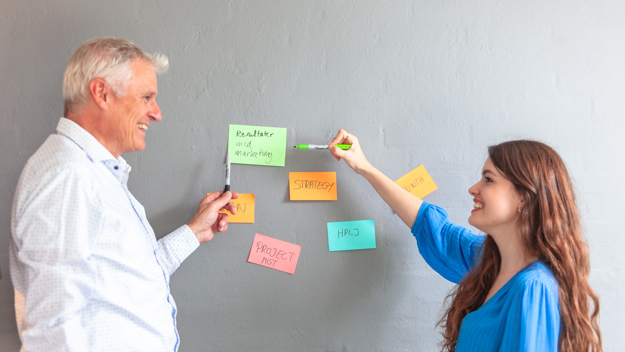 According to Professor R. Brinkerhoff's research on training effectiveness, and impact evaluation studies over the past 40 years, only about 20% of traditional training "sticks" to improved job performance of leaders and employees. The majority of the training initiatives are "too event-based and do not engage learners in a meaningful and effective performance improvement process". Being fully aware of the challenges that need to be tackled, and the mistakes that need to be avoided, Brinkerhoff introduced a new method called High-Performance Learning Journey (HPLJ).
What is HPLJ?
The HPLJ method is defined as "a sequenced series of brief instructional modules, provided over time, that help participants acquire needed fundamental knowledge and then engages them in several cycles of application-with-feedback activities that build their skills incrementally until they reach a targeted level of sustained and independent competence."
How does HPLJ work?
Instead of traditional three to five-day classes/seminars/workshops to improve skills or mindsets, the learning is stretched into microlearning segments, mentoring/coaching sessions, and e-learning, which creates room for easier learning as well as application opportunities for the group as a team or individually. Because the HPLJ concept relies on a commitment to the journey, building the knowledge foundation, developing, and practicing the skills, and strengthening the results, it involves a diverse and multi-perspective approach to the methodology.
HPLJ utilizes a series of tools that help structure the learning path more effectively and consistently. Throughout the toolkit, the Program Performance Path (PPP) and the Five Dimensions can be found.
The PPP is a structured table portraying the interconnections between the program's learning outcomes and the business rationale, also including the common application scenarios and performance outcomes.
The Five Dimensions incorporate time, space, relationship, tools and structure, and business linkage dimensions. Projecting the HPLJ on these five dimensions builds a robust training program.
How does the HPLJ impact learning and development?
Learning and development should no longer be a check-marked forgotten session. With businesses deploying efforts and resources to upskill their employees, it is necessary that this learning and training sticks and produces results in time. With HPLJ, the future of learning looks inspiring and effective. Companies that have already used the concept remarked an exceptionally high degree of transfer from learning to performance. Moreover, they register sustainable behavior 3-6 months after training programs end and keep the performance, meaning HPLJ creates a longer-lasting impact effect on the involved participants and, respectively, their organization. Moreover, the HPLJ determined high levels of participant engagement and high levels of accountability (84% felt very accountable for applying their learning, while 70% were highly motivated to apply it), which assign more advantages to HPLJ utilization. In short, the HPLJ creates a secure foundation for success. It provides improved results and accelerates the execution of strategic changes in the organization.