Article
Intelligent team building
Strategy & Leadership - Training | Article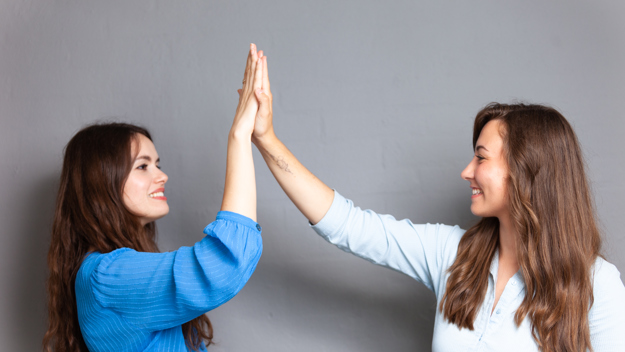 With the days getting shorter and the autumn melancholy kicking, organizational teams start getting overwhelmed even with a regular workload. It is now becoming essential for leaders to manage their teams in a way that hits the perfect balance between productivity and fun. This is where the team-building activities fit in. Instead of "just" having fun team building, our experience shows that both employers and employees prefer activities that accelerate ongoing initiatives, tasks, or strategies. Take a look at our selection of team-building activities that are fun, develop skills, move the organization forward and accelerate the implementation of your strategy.
United Railways
All important development in a company happens through projects. Inefficient development projects are a huge waste of time and money even in companies that are excellent at project management. United Railways is a fun, practical, engaging top-class project simulation where teams compete to create a LEGO Duplo railway in Southeast Asia across the Mecon River. Each team can win and build the best bridge on one hand, but on the other hand, the teams will not succeed in delivering the entire project if just one of the teams fails! Does it sound like something you experience where you work? In this simulation project managers and project participants work together and agree on how to implement improvements in real company projects afterwards.
Overcoming "The Five Dysfunctions of a Team"
Overcoming "The Five Dysfunctions of a Team" is ideal for developing leadership teams, team leaders, and entire organizations to achieve the ultimate competitive advantage in terms of team efficiency. The payoff is a more cohesive and productive team, better dynamics, and an inspiring team to be a part of.
A few workshops and exercises will result in a hands-on understanding of the dynamics of a team. The activity enhances:
Improved collaboration
Healthier conflicts
Asking each other for help
Drawing upon each other's competences
Working towards common goals
Taking better decisions faster
Simply achieving more in a shorter time
The duration of this activity is a half-day, one-day, two days, or a process adjusted to the situation of the team.
Trusted Partner
Clans, mini-costumes, trophies, and a lot of cross-functional interaction – are perhaps exactly what your organization or team needs. It is a balance between achieving results and creating great relationships with others. Achieving results alone or on behalf of others is only possible for a limited time span because the relationship is undervalued.
"The Trusted Partner" is a simulation that focuses on the value that efficient communication and knowledge sharing bring to the organization. The activity boosts motivation and energy and trains how to optimize common resources. During this activity, the team is investigating the reasons or behaviors behind the victory, and it is building a bridge on how it can be implemented in its own organization. Trusted Partner can, for instance, be combined with training in optimizing the internal expectations between departments, focusing on sales, and increased business understanding or implementation of company values.
Design Thinking
Our partners at ExperiencePoint & IDEO co-created an energizing learning simulation that promotes innovation and helps create better solutions for the challenges experienced in all aspects of modern organizations.
Participants act as consultants to Los Verdes, a town attempting to increase sustainable behavior among its citizens. In the Design Thinking simulation competing teams flex their design thinking skills to solve a realistic and complex challenge. The method is used primarily for innovation challenges or problem-solving that involves people.